Catbalu Quando
TICA Quadruple Grand Champion Alter Catbalu Quando
Black Self Shorthair Selkirk Rex
Born 6th October 2005
TICA RW Supreme Grand Champion Alter Dahozho Cody of Ticatbalu (Imp) x Pridykats Special Brew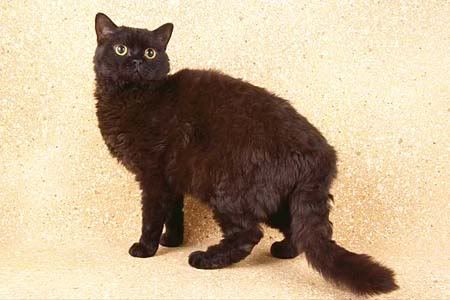 Quando came to live with me by chance at the end of June 2007. I had not been looking for a pedigree cat but a friend was having to rehome some of her cats through her own ill health and I thought he sounded a lovely chap to have around!
Little did I know that Quando would be responsible for a big life change! Through him I have been introduced to a gorgeous breed, a fun new hobby and lots of new friends.
Quando was bred by Dee Marsland Round one of the founder breeders of the Selkirk Rex in this country. He has huge round eyes, a strong muzzle and the super soppy cuddly nature which is typical of the breed.